TAVOLO Premium Benchtops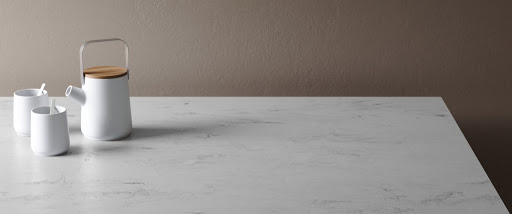 TAVOLO Premium Solid Surfaces – A beautiful range of Greenguard approved Solid Surfaces designed for New Zealand environments. Tavolo is a 100% acrylic solid surface material known for its exceptional performance and modern appearance.
The non porous and hygenic properties of Tavolo make it easy to maintain and is suitable for a range of applications. Tavolo is a durable product that can be joined to create a seamless surface and thermoformed to your specification.
---
Laminex HI-MACS
Laminex HI-MACS – superior material performance with limitless design possibilities.
Ideal for countertops and other surface applications where durability, versatility and lasting beauty are a must, HI-MACS enhances the harmony of your living environments through the synthesis or design and creativity.
To explore the HI-MACS range of colours, click here
We welcome you to peruse our huge range of Engineered Stone, Granite and Marble at AGB Stone in Auckland, Waikato, Wellington, Christchurch and Cromwell.
Contact AGB
"*" indicates required fields